It came as no surprise to discover that my VetYogis love food, judging by your reactions to my previous foodie posts! Luckily for us, Rosie (Godmother/culinary queen) has kindly agreed to allow me to re-post my favourites of her vegan creations, so if you like this recipe, look out for more in the coming weeks. They are delicious, healthy (mostly- but you've got to have the odd treat!), and cruelty-free; just what you need to nourish you through a few long shifts at work!
For this dish, we have all the vibrancy of summer, with a bit of heat to keep the sun shining. In her original recipe (which you can check out here: Lickthespoonblog), she generously names it after me, but I'm sure you'll agree that in the spirit of giving credit where it is due, 'Rosie's Ratatouille' has quite the ring to it. Enjoy!
"Food brings people together on many different levels. It's nourishment of the soul and body; it's truly love." – Giada De Laurantiis
From Rosie, with love:
I am absolutely stuck as to what to call this. There is nothing that I can think of that does it justice  My mother would have probably called it a melange, you could call it a stew – I've called it a ratatouille because it's based on an Ottolenghi recipe called Tamara's Ratatouille
I made this for Chloe (hence the use of her name in this recipe instead) and I was stuck for vegan recipes   I tailored the original to her tastes and I think this version is even better  Chloe hates courgettes – I swear she can smell one at 100m so there is no point putting any in as she wouldn't eat them.  However,  she loves olives, a bit of spice and those tomatoey arabica sauces so that's all been adjusted from the original too   What I haven't changed is the final roasting of the ratatouille right at the end which elevates this into the most delicious intensely flavoured dish of vegetables you can imagine – until you try it you have no idea how good it is.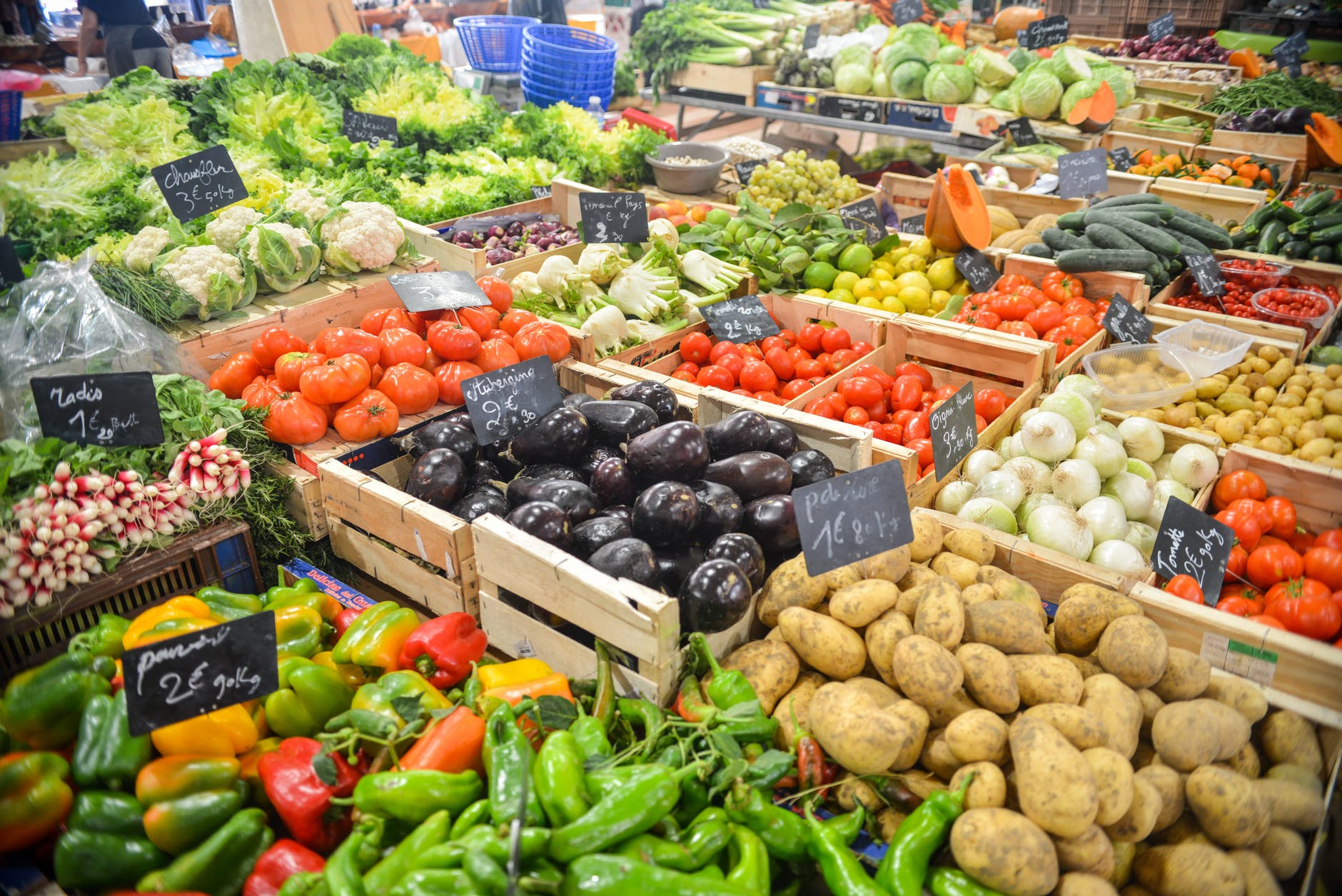 It's ideal for meatless Mondays if you're giving vegan/vegetarianism a try! Leftovers are great for a packed lunch or salad the next day, or blitz it with some water and heat it up to make a veggie soup (though perhaps eat the olives first and remove bay leaves).
Ingredients (serves 4-6)
A large onion, roughly diced
4 cloves garlic, thinly sliced
A red chilli, finely chopped
100ml rapeseed or olive oil
2 red peppers, 3cm dice
1/2 small butternut squash, peeled and in 3cm dice
Small parsnip, peeled, 3cm dice
200g  trimmed green beans
Small aubergine, 3cm dice
Small potato or 4 new potatoes, 3cm dice
2 tomatoes, chopped
400g tinned, chopped tomatoes
1/2 tbsp caster sugar
1tbsp Tomato puree
2 bayleaves
Large handful black olives (optional)
Salt and pepper
optional chopped coriander or basil for garnish
Method
Take a large pan with lid (or a casserole) and put on a medium heat
Add half the oil and the onions and cook for 5 mins stirring occasionally so they don't catch
Add garlic, chilli and red pepper, stir to combine and cook for another 5 mins
Add butternut squash and parsnip and cook again for a further 5 mins
Tip the saucepan of cooked veggies onto a deep roasting tray that you will use in the final step
put remaining oil in same saucepan along with the aubergine and trimmed green beans and cook for yet another 5 mins
Add potatoes, the chopped and tinned tomatoes as well as a cancel of cold water.  Stir
Add all the remaining ingredients except the coriander or basil and combine well.
Add beggies from roasting tin. Season.
Bring mixture to a simmer and cover with lid.  Cook for 30 mins
Heat oven to 200c
Tip contents of saucepan onto roasting tray.  Check seasoning. Roast in oven for a further 30 mins so that sauce thickens and flavour deepens.
Tip into serving dish and garnish as required. This is delicious hot or at room temperature