Cake Fridays are about to turn up! Inject a bit of love into your working day for your colleagues (or any day for you- treat yo'self!) with these cruelty-free vegan and gluten-free chocolate delights. This recipe once again comes courtesy of Rosie (Lickthespoonblog), and as you can see below, we genuinely made these together for some of my veterinary colleagues a few weeks ago. Needless to say, they went down a treat…Enjoy!
"All you need is love. But a little chocolate now and then doesn't hurt" – Charles M. Schulz
From Rosie, with love:
This is a twist on my Chocolate Earl Grey Cake.   It is gluten free and vegan.  It leaves out the earl grey stage and adds a topping. Totally delicious. Somehow chocolatey, squidgy and crumbly, all at the same time. Great for celebrating the forthcoming weekend on a Friday and great for lifting the spirits on a Monday.  Who am I kidding? These are great anytime – stick a candle on top and they are an instant birthday party! They are also quick to whip up and very easy to make – particularly if you use the easy "cheat" topping.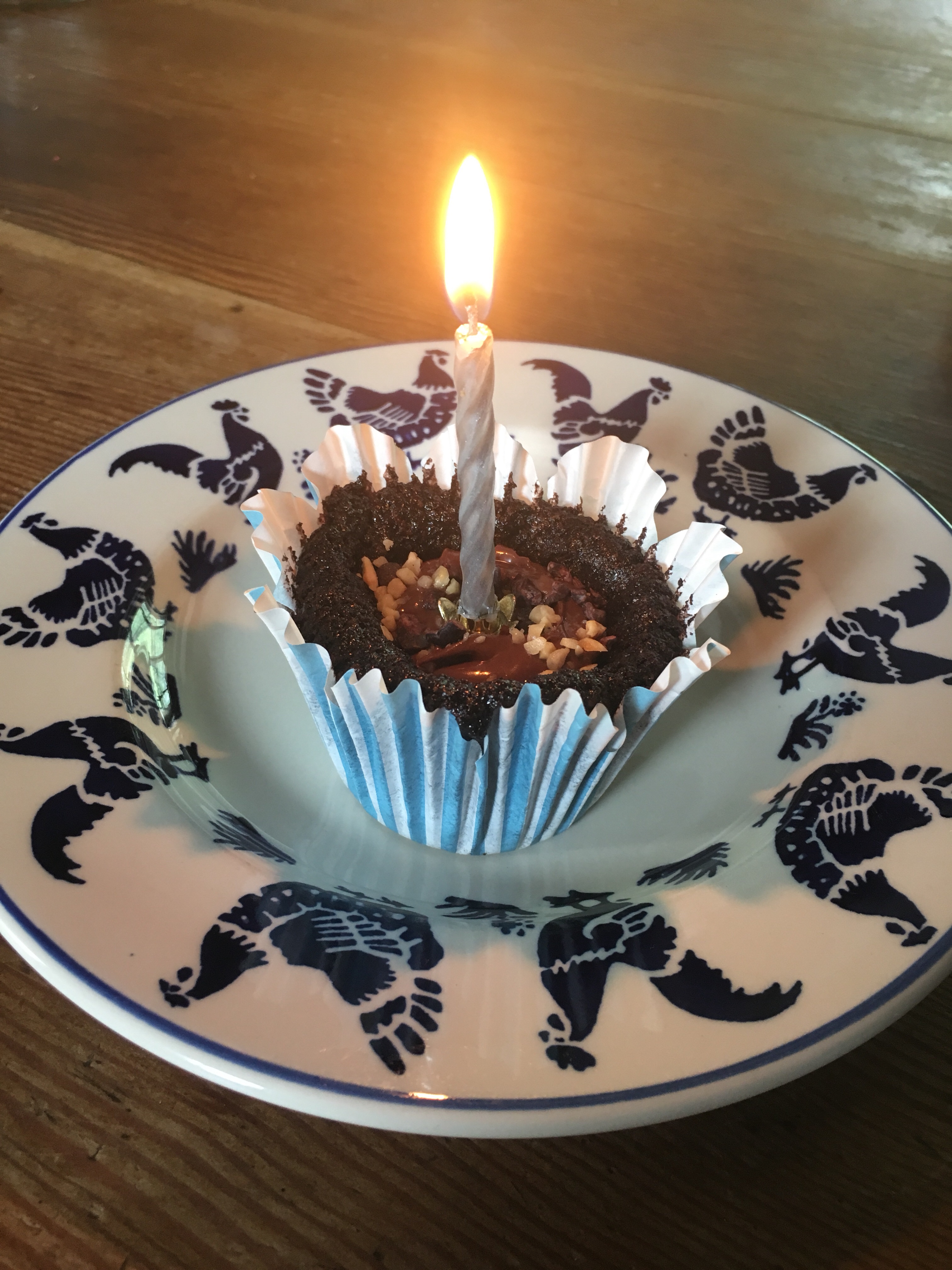 This "cheat" topping came about because one evening about 10pm, goddaughter Chloe (Yours truly 😉 – VY) realised she hadn't made any cakes to take in for her last day at the vet practice she had been locuming for. Both tired, we whipped up a batch of cakes in 10 mins and got them in the oven. We were about to make an icing when we realised that we had some Sweet Freedom Choc Shot that we hadn't opened yet. We used that, though you could easily use a chocolate hazelnut vegan spread instead, together with some cacoa nibs (you could use chocolate buttons or chopped chocolate instead) and chopped nuts to decorate the cooled cakes and were both in our beds by 11pm. Result!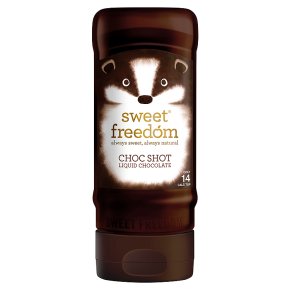 If you make these cupcakes with ground almonds as I have here, then the cakes have a denser, more pudding like texture with a ready made "dip" for the topping. If you prefer a domed top, substitute ordinary plain flour instead.  If you want to keep them gluten free use buckwheat flour which, despite its name has no wheat in it at all (it's a south Asian plant related to rhubarb) and it has a nutty taste.
If you've ever had a red velvet cake then you'll know that vinegar can be used in cakes and gives a soft crumb.  It combines with bicarbonate of soda here as a replacement for eggs.  I promise you can't taste the vinegar!
If you prefer to make smaller fairy cakes take 5 mins off the cooking time and set out 24 cases.
Happy Friday/Monday/Birthday!
Ingredients (makes 12 cupcakes)
50g cocoa powder
125ml boiling water
2tbsp distilled white or cider vinegar
2tsp vanilla extract
 150ml light olive oil
200g caster sugar
225g  ground almonds or 175g buckwheat/plain flour
1tsp salt
2tsp bicarbonate of soda
To serve: vegan chocolate hazelnut spread or Sweet Freedom Choc Shot, cacoa nibs/chopped vegan chocolate pieces or buttons, hazelnuts/almonds finely chopped.
Method
Set oven to 175c/160 fan.
Whisk cocoa powder, boiling water, vinegar and vanilla extract together and allow to cool for 5mins.
Put olive oil, sugar and the chocolate mixture into a bowl and beat till mixed.
Add remaining ingredients and stir until just combined
Divide the quite runny mixture between 12 cupcake cases (I use an icecream scoop to ensure even portioning).
Bake for 25 mins till just firm remembering if using ground almonds they will have a "dip" in the middle
Allow to cool before topping with the chocolate spread, cacao nibs and chopped nuts